Google Digital Garage is the news todays for the digital marketing skill development and other free lancers. Anyone interested to gain digital marketing skills can take up the Google Digital marketing Course from Google Digital Garage.
What is Google Digital Garage?
It is a online platform from google with free learning content to help the user with ideas of skills development for the business growth and their career. It has several online courses categorized under Digital Marketing,  Career Development and Data & Tech. One can make use of these courses for free to gain their job oriented skills to get the job.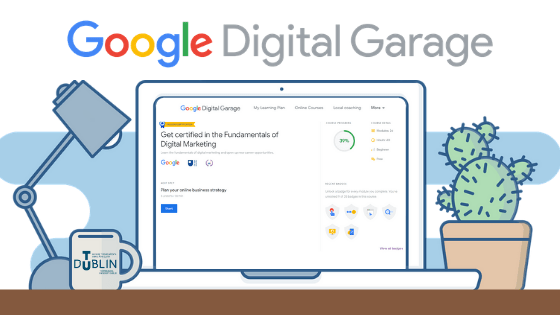 Google Digital marketing Courses
There are plenty of courses in google digital marketing where one can make use off. Few of the Digital marketing Courses offered by google are
Benefits
There are several benefits to gain, once an individual takes up this google certification course from google-digitalgarage. The major benefit is, one will get professionally prepared with industrial skills that can attract many job profiles. He or She can become an expert in most of the subject related to digital marketing, online branding, etc.
Free Live Training Webinar
One can also get access to the live webinar to get trained on the various skills offered by the google-digital-garage. To know more about the schedules and the topics of live webinar click on the link below.
Get Connected with the live webinar from Google Garage Digital Marketing Course.
Is the Google Digital Garage certification being free?
Yes, Google offers free google certification. One will be able to get the course certificate at the end of the course after completing it.
To know more about Google Digital Marketing visit the official website – Click to know more.